Posted by Paula Paz on 12 Apr 2017 /
0 Comment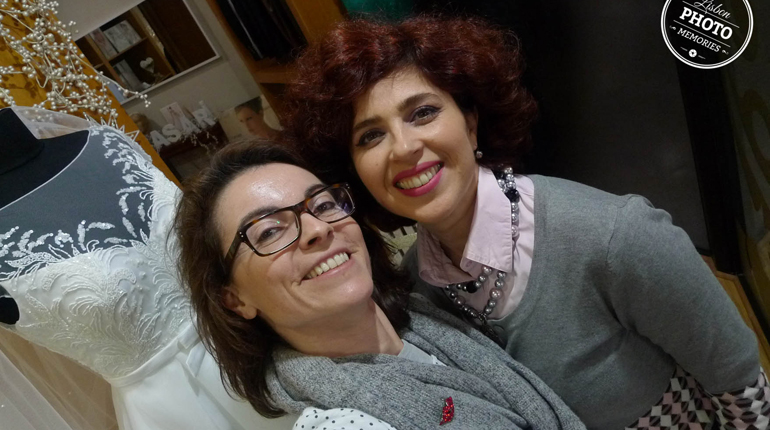 This picture changed Rita's destiny.
I was visiting the wedding dress store Casar , where you can buy wedding dresses or cocktail dresses, or even grooms suits, and I did this selfie with Sara, one of the owners, and published it on Facebook .
Rita saw the picture and contacted Casar to know more about the wedding dress on the photo. She went there and put in on… and she realized that it was the dress of her dreams.
So, she contacted me also to do their wedding day pictures. As simple as that… Rita and Ivan's wedding photos are already online here.