Posted by Paula Paz on 12 Jun 2020 /
0 Comment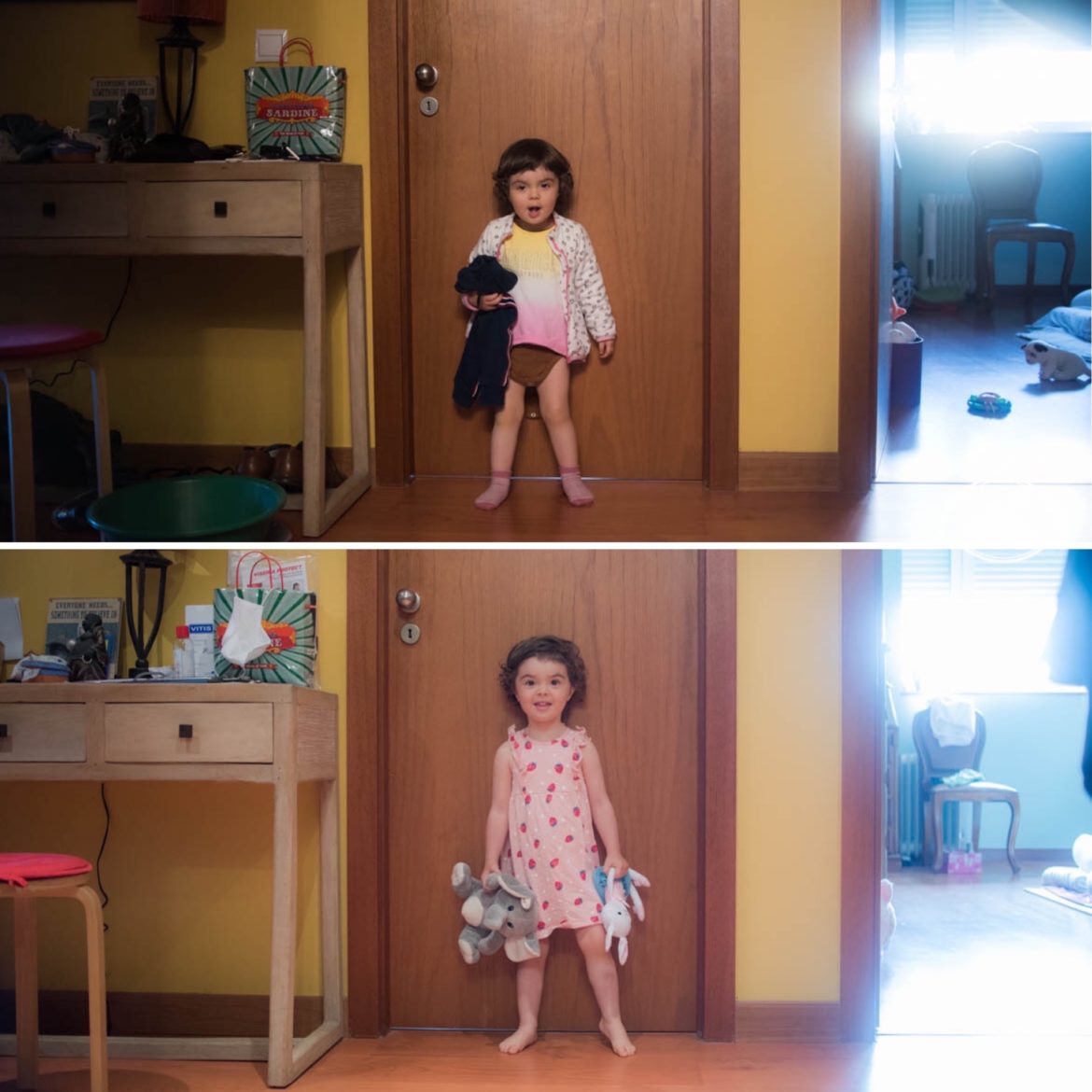 Three months separate these two images.
Three months of social isolation due to the Coronavirus pandemic (Covid19). In three months we have been living in confinement, isolation, a state of emergency, of calamity and now we are getting out of confinement.
The pandemic is not over, our normality will take time to return, but we are adapting to a new reality.
In these three months Helena did not go to daycare, I didn't work (and I still haven't been able to return…), and my husband has been in telework.
Besides this, we've had to deal with our deprivation of freedom and close contact with family and friends who are part of our life.
Helena celebrated her two years old party in social isolation, increased one size of shoes and two sizes of clothing, increased vocabulary, motor skills and dexterity. She has grown physically and emotionally, has great conversations and she's starting to use the toilet. Laughter, crying, discussions, moments of tension and joy were part of our daily lives, but right from the beginning of our social isolation I realized that the best thing would be to take pictures of our daily lives, to distract me from the fact of not having my job in this period of time.
It is possible that this academic year Helena will only return to the daycare for a few hours and some days, because as we get out of the confinement the number of infected people also increases.
She has returned for already one morning, so I've decided to put an end to my confinement photography work. Soon I hope to publish a gallery of images of these three months of our life. Rui´s telework decreased but does not end for now, and I saw my schedule with weddings and baptisms ceremonies canceled and postponed until September. But I believe I will work before that.
I take pictures in the streets and gardens of Lisbon, and its surroundings, so families can continue to contact me. I now see Lisbon without tourists, but I want to believe that they will come back little by little and I hope they can find me.
For that I am very happy to realize that I continue to be recommended on international blogs, such as https://tripduck.com/blog/best-lisbon-blogs/
Can I challenge you to rediscover Lisbon through my lens?