Posted by Paula Paz on 02 Jul 2020 /
0 Comment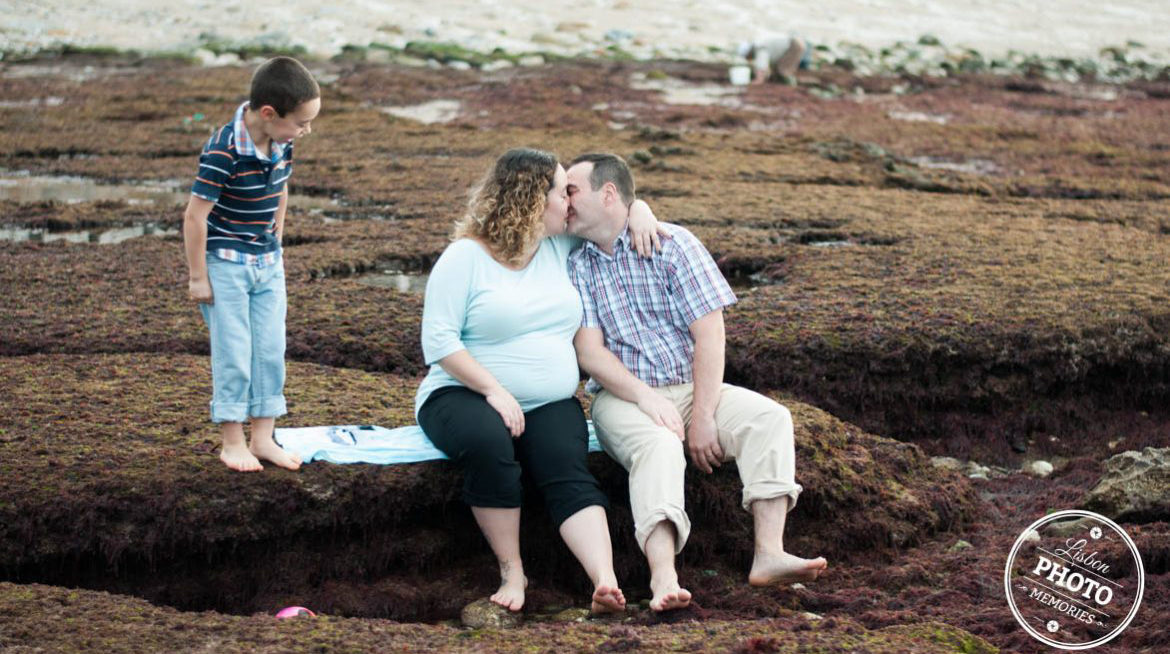 Looking back to these pictures I see joy and pure love. Marisa and Hugo were playing a lot with their son Rodrigo, while expecting Francisca, which is now three years old.
I remember talking with Marisa through messenger of my facebook page , and it was so easy to book their photo session… in the early morning of a Saturday, in their special beach almost empty (and this spot is special to me too – I spent almost every childhood summer holidays there, in my godparents house, while my parents were working).
We chose a low tide morning, for the beauty (and nice pictures).
Rodrigo was all about kissing his mother's belly, walking above the rocks and running in the sand.
Marisa had that look… that look that shows how happy she was, how grateful, and Hugo felt like a lay down guy, who loves his family and is really connected.
I think that is really the word that expressed how I felt about this particular family: connected. I hope that I was able to demonstrate the emotional ties within the Geraldes family with my images.
Let's have another photo session, Marisa, Hugo, Rodrigo and Francisca?
Let's return to São Pedro do Estoril's beach?