Posted by Paula Paz on 17 Mar 2017 /
0 Comment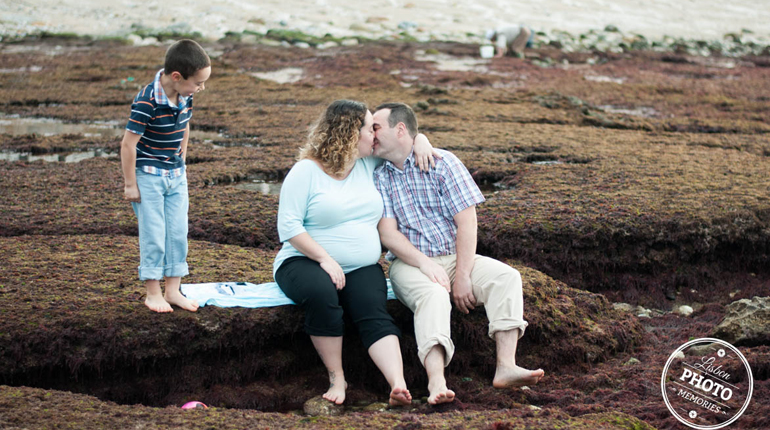 São Pedro do Estoril has the most special beach to Marisa and Hugo. They both used to come to this spot when they were kids and for over 15 years of relationship, this beach continues to be their favorite one.
When Marisa contacted me, after receiving a photo session voucher from her great friends as a pregnancy gift, the place to do the pictures was easy to choose.
We didn't have much time to do it, because she was already on her 33 weeks of gestation, and the photo session was only made three weeks after…
But something beautiful was about to happen. Marisa told me they wake early every day, even when they don't work, because Rodrigo, their six year old boy, is always ready to play and go outdoors.
So I say to her how wonderful it would be if we did the photo session on the first hours of sunlight at low tide.
They accepted my suggestion and we´ve changed some ideas for the chosen morning.
The day has come, a perfect sunrise was expecting us with São Pedro do Estoril's beach at low tide and Marisa, Hugo, Rodrigo and Francisca (to be) were so happy that made me smile all day long.
Click here to see the gallery online