Posted by Paula Paz on 29 Mar 2017 /
0 Comment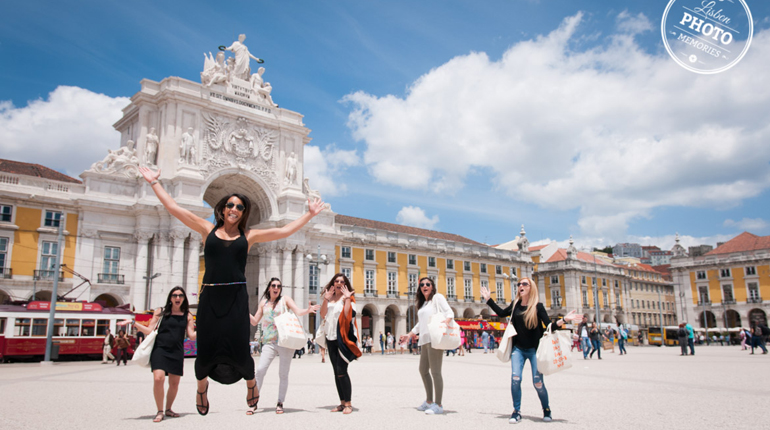 Girls will always be girls, no matter what.
They can grow and live their lives, they can have plenty of things to do but friends will always be friends and friendship must be celebrated.
And when a single girl is going to get married… well, "Who run the world? Girls!!!", sings Beyoncé.
It seems like adolescence again.
And eternalize one moment like this with my pictures is very intense. And if we prepare a photo session in Lisbon, WOW!!! It's wonderful.
We can take advantage of several scenarios of the city, like Praça do Comércio, Rossio, Bairro Alto, Chiado, Alfama or Mouraria.
We can go to Belém and have many monuments surrounding us or go to Bica neighborhood and have plenty of typical buildings with Portuguese tiles.
And do not forget the typical Portuguese pavement… it's precious.
Let's have some fun?