Posted by Paula Paz on 29 May 2017 /
1 Comment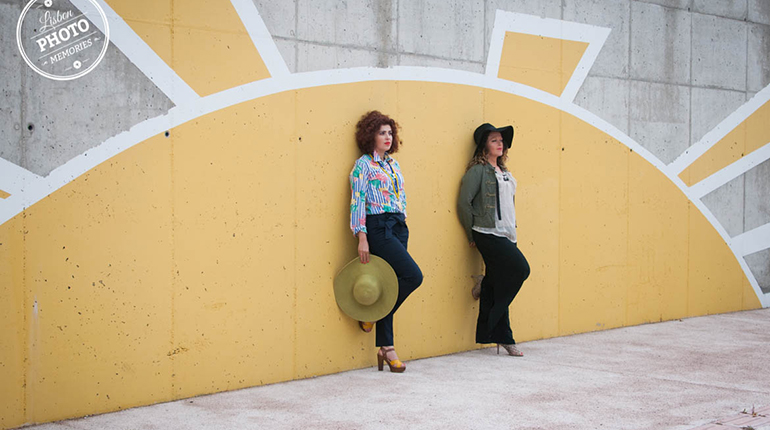 Many tourists come to Lisbon for its colours. Not only for the yellow trams, Rua Augusta or Praça do Comércio, but also to see portuguese tiles in many buildings. Besides that, we have the famous Tejo river along the city, the blue sky and the sun that shines about 2800 hours per year (London has about 1500 hours of direct sunlight per year, comparing to Lisbon).
For this photography editorial, I chose to start in a street of Belém. Thousands of people come here every day to visit our historical monuments, but we've had this street just for us. And the street was full of colour, even though we did not have the yellow trams nor buildings covered with tiles. And neither did we need the historical monuments or Tejo river in our set…
For the second part of the editorial with Ana and Sara, we went to a new avenue in the oldest parish of the city, which is called Lumiar.
Street art is very common here with several graffiti styles. These ones are from the artist RAF. We ended the photo session at the Rotunda dos Corvos, with crow statues, a bird that is a symbol of Lisbon and that I always want to include in my work.
See the gallery here.