Posted by Paula Paz on 14 Oct 2019 /
0 Comment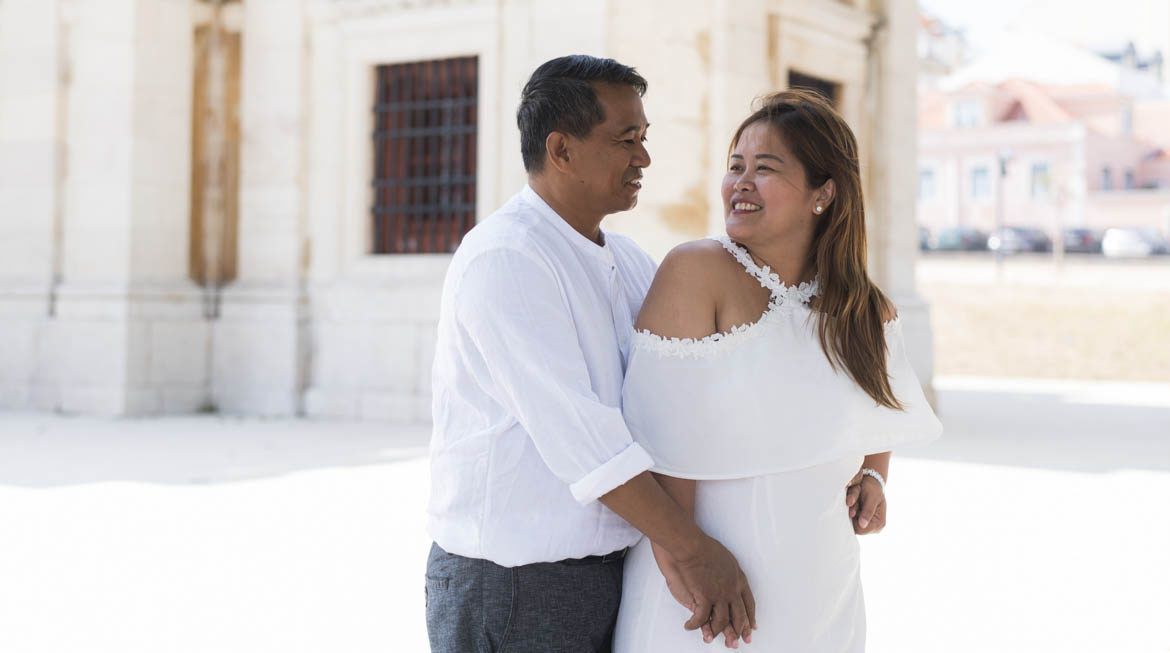 Margarita and Luisito contacted me through my Lisbon Photo Memories facebook page, requesting a photo session in Lisbon.
The Philippine couple would spend several weeks on vacation in Europe, ending the tour in Portugal, in Lisbon and Fatima.
So far so good.
During our conversations, Margarita asked my help for something special: a Catholic blessing of the 25 years of marriage with Luisito, whose date would be celebrated in Portugal.
They wanted to have a symbolic and simple moment, since they would not have their three children with them.
I contacted Igreja da Memória, in Ajuda, where I got married, and Father Borges da Silva quickly set the blessing of the wedding rings on the agenda for a time of day when the Church was all for us. And its terrace too.
The Igreja da Memória's terrace will be open to the public between next October 26th and the 3rd of November, during LisbonWeek this year.
Click below to see the gallery.